DIY Pergolas - Melbourne
At Light & Space Roof Systems, we design, supply and install premium quality pergolas, as well as offering a wide range of the best DIY pergola kits in Melbourne.
With our custom designed pergolas, you can bring the indoors outside and extend your living space into your backyard. You'll be able maximise the use of your outdoor space all year round. With an expertly designed pergola you can protect your outdoor space from the hot summer sun and stay dry in the wet winter weather. Available in a range of styles and colours, they are the perfect addition to any outdoor space.
Custom Pergola Designs
As one of the leading pergola builders in Melbourne, we can work with you to create a custom pergola design perfectly suited to your property and your lifestyle. Not only will you get the best possible use from your outdoor space, but you'll also increase the value of your home.
At Light & Space Roof Systems we are one of Melbourne's premium providers of quality pergolas, gazebos, pool covers, patios and verandahs for residential and commercial properties. We have designed and installed pergolas for clients across Melbourne.
Our Commercial Pergola Builders & Specialist Designers
Our comprehensive design and installation packages include specialist designers and builders who will take care of everything, from drafting plans to securing building permits to full construction and project management. We have a team of experienced and qualified commercial pergola builders who are ready to handle any pergola project, anywhere in Melbourne.
At Light & Space Roof Systems, we can take care of all your outdoor structures including verandahs, gazebos, patios, pergolas, and more.
DIY PERGOLA KITS - MELBOURNE
If you're looking for a backyard DIY project, we supply the best DIY pergola kits in Melbourne. Our team will supply the materials and everything else you need to build your very own professional quality backyard pergola. To find out more about our pergola kits, twin wall polycarbonate roofing, contact us today.
Why choose

Light & Space

for your Pergola Designs?
CUSTOM DESIGNS
Our pergolas are custom designed with your property in mind and our specialist team possesses the skills and expertise needed to build the structure exactly the way you have imagined it.
Quality Products
We use Gallina polycarbonate roofing, an Italian-made product that is long lasting and looks great. Our polycarbonate roofing comes with a 15-year guarantee against discoloration. Our support structures are made from premium powder-coated steel and aluminium.
Range of Styles and Colours
Our steel and aluminium frames are available in a range of styles and designs, so there is sure to be one that meets your particular need. Our finished structures form modern and stylish extensions for any home.
KEEP THE HEAT OUT AND YOUR OUTDOOR SPACE COMFORTABLE
Gallina's new IR technology means that they can create polycarbonate products with an infrared filter on the external surface. This blocks heat from penetrating the space and can reduce the temperature of your pergola by up to 25%.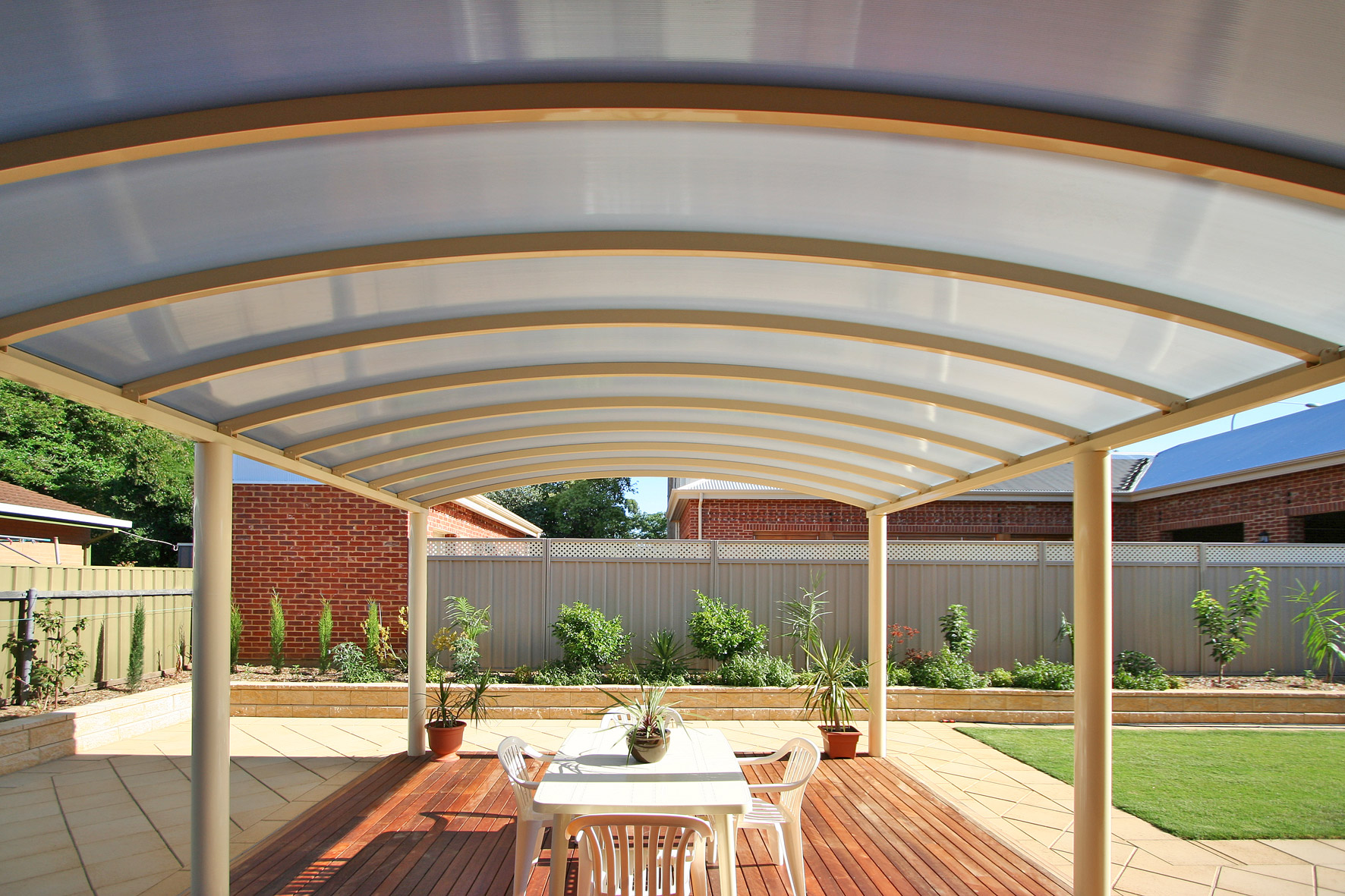 Areas We

Service
Light & Space can provide verandahs to suburbs around Melbourne, including: Kew, Rowville, Doncaster, Doncaster East, Balwyn, Toorak, Canterbury, Blackburn, Donvale and Templestowe.